Manipulation Under Anesthesia
Manipulation Under Anesthesia, or MUA, is a highly specialized, non-invasive manual therapy stretching technique for chronic pain patients who are no longer responding to regular conservative care. MUA works by altering adhesions and scar tissues to restore range of motion and mobility while the patient is in a safe, temporary "twilight sedation." As an alternative treatment to surgery and medication, MUA consistently generates life-changing results for carefully selected patients.
Dr. Strauchman and Dr. Morningstar perform MUA for patients wanting a life free from pain and dependence on medications. They are certified through the American Academy of Manual & Physical Medicine. Dr. Strauchman is Board Eligible through the American Board of Interventional Pain Management, an affiliate of the Royal College of Physicians & Surgeons (US). Dr. Morningstar is Board Eligible in MUA through the American Board of Chiropractic Specialists. They also teach manipulation under anesthesia to other doctors interested in helping their chronic pain patients.

Patients are have tried chiropractic care, physical therapy, pain injections, pain medications, and even surgery are potential candidates for MUA. People all over the country are getting results with MUA even if these other therapies didn't help.
Pettibon Spinal Rejuvenation Therapy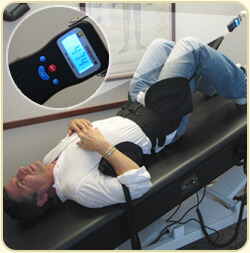 Spinal rejuvenation therapy is an excellent tool to help individuals with scoliosis and herniated discs achieve a significant reduction in pain relief. Preliminary evidence suggests that P-SRT can reverse the signs of spinal disc deterioration as seen on x-ray, as well as provide significant pain reduction and daily functional improvement. This protocol is perhaps the most comprehensive approach to resolving painful disc problems and chronic back pain you can find in medical offices today. This is the only spinal traction/decompression therapy with evidence documenting a reversal of the radiographic signs of arthritis and disc degeneration.
Download and complete our

Arrive at the office 15 minutes prior to your appointment time to ensure all paper work is in order