The Natural Wellness & Pain Relief Center is one of only four ScoliSMART(TM) treatment centers in the nation. This treatment is very comprehensive, individualized, and effective. For more information on scoliosis, as well as our exclusive Scoliosis BootCamp, Small Curves Camp, and ScoliPAIN program, please visit treatingscoliosis.com

National Support
The early detection and treatment of scoliosis is essential to minimize the long-term effects of this condition and provide patients with healthcare options that are less expensive, less painful and less invasive. Most scoliosis spine specialists agree that surgery should be a last resort and efforts should be taken to keep the curve from reaching 45 degrees.

We need a much more aggressive standard however. It is in the best interest of our adolescent patients to replace the generally accepted wait and see approach with an effective non-operative treatment intervention plan. While there are many unknowns and questions about the effect of, and treatment for, scoliosis there certainly is no evidence to suggest that there is a benefit to a curve getting larger. Furthermore, if bony vertebral deformity begins to develop around 30 degrees, and the probability of continued curve progression in adulthood begins to rise at this level as well, then our focus should be on minimizing the magnitude of the curve in the early stages with a goal of keeping it as much below 30 degrees as possible. In order to achieve this goal however we need significantly more multidisciplinary research and coordination to develop and validate a more effective early intervention treatment plan

-Joe O'Brien

President, National Scoliosis Foundation
Treatment Highlights
Get Your ScoliScore™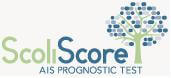 The ScoliScore™ Prognostic Test is a clinically validated, multi-marker saliva test that provides a qualitative and quantitative assessment of the likelihood of spinal curvature progression for patients who already have a curvature above 10 degrees. The ScoliScore Test allows for individualized scoliosis treatment by providing patient-specific information.
The ScoliScore Test provides a Curve Progression Score™, a numerical value of the likelihood of scoliosis progression that is specific to each patient. This result corresponds to the likelihood of mild, moderate, or severe curves—among adolescents between the ages of 9-13 years. The test report delivers information for both physicians and patients with scoliosis, which gives patients confidence that treatment planning will be based on an understanding of each individual patient's disease characteristics.
Comprehensive Patient Goals
Patients with scoliosis typically want certain types of results: they want their posture to look better, their quality of life to be normal, and their life expectancy to be similar to the average person. Therefore, when evaluating you or your loved one for treatment, several outcomes will be used to make sure that the treatment is providing real-life solutions, in addition to x-ray changes.
Individualized Treatment

Once the ScoliScore test has determined the necessity of treatment, your treatment will be created based on the presence of specific environmental factors, such as spinal sagittal profile, certain sports and activities like football, ballet, gymnastics, cross-country, etc. Our clinic utilizes many different modalities for scoliosis treatment, including vibration therapy, the Pettibon Weighting System, TLSO bracing, dynamic and static response training, kinesiotaping, inversion therapy, orthotics, and rotary torso exercises. We will customize a treatment for your specific type of scoliosis.
Ongoing Management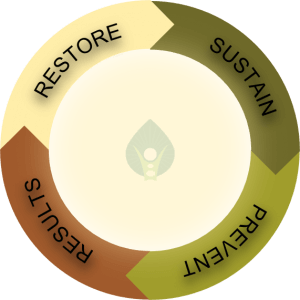 Scoliosis is a lifelong disorder. Therefore, we typically recommend that patients follow-up with us yearly once their treatment is completed. This way, we can monitor them, since research shows that adults with scoliosis continue to get worse by at least 1-2 degrees per year. Annual checkups into adulthood can reduce the chance of any rapid progression due to injury or lack of exercise.
We consider our patients family. We only want the best for our family. Therefore, we'll only give you or your child the care that's needed; nothing more. We will always strive to give you our utmost attention, respect, and effort.
New Patients

Interested in learning more in how bio-identical hormone treatment can help you? Please follow these steps:
Download and complete the new patient packet accordingly:
Arrive at the office 15 minutes prior to your appointment time to ensure all paper work is in order