Dr. Morningstar believes that a comprehensive whole body, neurological, and biochemical approach is the key in the treatment of childhood development disorders such as those on the autism spectrum and ADHD. That is why he, along with Dr. Strauchman, are the co-creators of the Factor Integration Model™ of treatment.
Special Offer Included
Factor Integration Model™
The Factor Integration Model™ produces a fully customized treatment for your child. This way your child is getting only the treatment he or she needs, thus avoiding over-treatment. For example, 80% of autistic children show signs of improvement by following a gluten-free/casein free diet. While this is a vast majority of autistic children, it is not ALL of them. Therefore, only children who demonstrate a clinical necessity should follow a gluten-free/casein-free diet.
The Factor Integration Model™ looks at a number of bodily systems to evaluate the causative factors for your child's developmental challenges. These include:
Musculoskeletal
Children with ADHD and autism often have a maternal history of difficult childbirth, such as breech presentation, cesarean section, etc. Traumatic or difficult births often results in subclinical distortions and biomechanical dysfunction of the upper cervical spine, or neck. These dysfunctions can and do cause interference within the nervous system, thus affecting communication between the brain and the rest of the body. This creates delays and disconnects in our visual, hearing, and postural control systems. Since the nervous system controls all of the functions within the human body, failure to address these upper neck dysfunctions will result in treatments that don't address ALL of the factors of your child's developmental challenge. This component of the Factor Integration Model™ makes it the most comprehensive treatment of ADHD and Autism Spectrum Disorders to date.

Digestive
Gastrointestinal evaluation and intervention is a major treatment of Autism Spectrum Disorders and ADHD. Your child's digestive function is assessed, including gastrointestinal immunity, intestinal inflammation, parasitic infections, digestive enzyme function, malabsorption, and persistent viral infections. Our doctors take a multi-dimensional approach using natural treatments to improve nutrition, reduce pain, restore normal bowel function, and take steps toward toilet training. This helps the GI system and the body to tolerate a broader number of foods without toxic and allergic reactions, and helps to eliminate bacterial dysbiosis such as candida (yeast) and clostridium overgrowth.

Immunological
Children with ADHD and Autism Spectrum Disorders often exhibit compromises of the immune system in three ways: immune deficiency (recurrent, prolonged infections compared to normal), autoimmune responses (the body attacking itself, i.e.  the brain, thyroid, intestinal tract, muscles, joints), and finally allergies/sensitivities. The gluten-free/casein-free diet often improves immune function, so this is instituted up front in most cases (but not all), along with nutrients and enzymes that stimulate the immune system. Sometimes oral or IV nutritionals may be used for this purpose. Minerals and antioxidants help to redirect the immune system away from autoimmunity and help protect other tissues from damage that occurs with multiple infections, autoimmunity, and allergy. Drs. Morningstar and Strauchman attempt to limit the need for prescription medications and synthetic treatments (i.e. antibiotics).

Hepatobiliary
Your liver is the primary detoxifying organ of the human body. When your liver encounters too many toxic chemicals, it struggles to maintain function, and can become functionally congested. Heavy metals and other toxins have wide sweeping effects on the cell nucleus, metabolism, the immune system, GI function and the brain. These metals and toxins can overwhelm your liver and it's ability to detoxify and purify your bloodstream. Therefore detoxification such as chelation therapy and other techniques will aid in the dextoxification of your child's blood, thus improving full-body neurological and muscular function. Other areas such as sensory integration also greatly benefit. Our doctors will begin with conservative chelating agents, such as zinc, magnesium, glutamine, glutathione, and may progress to prescription-based agents, like DMSA, CaDMSA, or EDTA. They will only use those chelating agents necessary to pull out the metals found in your child's body specifically, fulfilling our promise that your child's treatment will be fully individualized.

Supplements
Supplements must be used with a rational basis that is individualized to your child. Supplements come in many different forms and are made by a multitude of different manufacturers. Our clinic constantly researches and updates it supply of nutrients, so that we strive to carry those supplements backed by clinical trials that demonstrate bioavailability and effectiveness. Many of our kids have trouble taking tablets or capsules; we are aware of this. Dr. Morningstar and Dr. Strauchman often prescribe nutrients in gummy, chewable, liquid, or powder forms that are palatable and easy to incorporate into your child's food or drinks. For optimum treatment and for your convenience, supplements are directly available from us or from the manufacturer. Each supplement comes with an individualized instruction sheet to further maximize the benefits for your child. We are not biased toward one particular brand of supplements; we are only interested in those products that work consistently. Again, the Factor Integration Model™ has the flexibility to adapt various types of supplements or nutrients into your child's daily life.

Help and Support
Our doctors care for children from all over the Flint and Metro Detroit Areas. We see patients from towns all over Michigan and northern Ohio, Indiana, and Illinois. You can travel to our practice from most of the U.S. via two major airports that are a short drive from our office. Many patients and their parents come to see us without staying overnight, and they can be in and out in the same day! For overnighters, we can have arrangements for discounts through a couple of our local hotels. Full treatment can be provided via telephone and/or video consultation if travel is not an option.
This is not an easy journey, we understand. We're here to listen, help, and support. When you're ready to begin your child's journey toward better neuromusculoskeletal development and learning, give us a call.
When you call our office, let our staff know that you saw our website. We'll give you free consultation to see if the Factor Integration Model of treatment is right for your child.
New Patients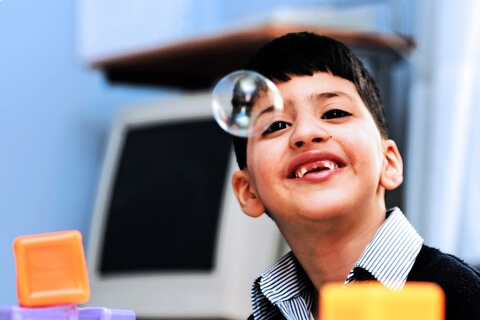 Interested in learning more in how Dr. Morningstar's treatment of Autism Spectrum Disorders can help you? Please follow these steps:
Download and complete our new patient application packet
Arrive at the office 15 minutes prior to your appointment time to ensure all paper work is in order