We Deal With Many Conditions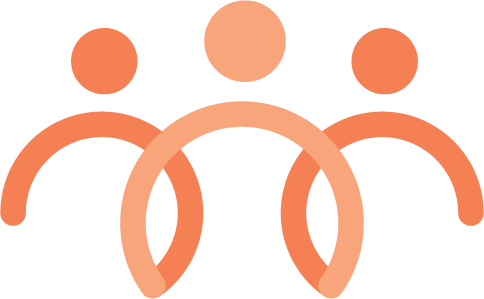 Natural Wellness & Pain Relief Centers provide a wide variety of services. It's our goal to help improve your health and well-being, prevent re-occurrences, and establish a solid foundation for a pain-free life.
Bioidentical hormone replacement therapy is just one of many treatments for perimenopause and menopause suffering. These remedies are considered natural, and will regulate some of the problems associated with the problem. Bioidentical HRT can also help with male problems.
Lyme disease is also a problem for many people. Your Michigan doctor may not be able to offer the medication and treatment you require, but we can help you.
Testimonial Poll
Testimonial Poll
We are at my girls follow up appointment with Dr. Morningstar, and just learned that she has maintained the correction she gained in her spine curvature at bootcamp in December, and even improved a little further by doing her at home therapy every day for the past 3 months!! It hasn't all been easy, but it's 100%worth it. We have a few adjustments to make for further improvement in the coming months. Am so impressed with the care we continue to receive here. Thank you so much Dr Mark Morningstar, you are a blessing to us, and I know to so many other families!
The most comprehensive practice that I have visited thus far. The practitioners stay up to date on the latest research and offer individualized treatment plans for each patient. They do what actually WORKS and are not merely insurance/pharma sheeple, getting people in and out as quickly as possible. They determine treatments using evidence based research and through it all, they are changing the lives of many, many people. Thank you smile emoticon
Highly recommend Dr. Strauchman and her staff. THE most comprehensive healthcare I have ever received.
I have been a victim of PCOS most of my life. A disease that affects your hormones and the many other issues that come along with PCOS. I have always been on a synthetic form of hormone replacement therapy to "control" it. Still experiencing lack of sleep, mood swings, depression, anxiety I decided to go see Gretchen. After testing she put me on Bio-Identical Hormones and I feel like I have my life back. Thank you Gretchen for helping me find myself again….and I sleep wonderfully now!! With small steps I will control PCOS and reverse some of the damage it has done.
I was misdiagnosed for so many years till I came here doctor morningstar got straight to the problem Lyme that had been progressing wrecking my bladder . this to doctor morning star were coming up with my individual plan to treat this and I now have hope of a better life. He's the first doctor to listen to me because I think he believes his patients know there body well enough to know there's something not right not like other doctors who push it off . to me doctor morningstar is a god send.
A great place and the staff is WONDERFUL! They care for their patience and treat them like family! I can't say enough good things about this place, staff and doctors here. The feeling you get from them all is that they care and believe in what they are providing. We saw a positive change with our daughter's scoliosis in the two weeks we were there.
ScoliSMART
ScoliSMART, the first scoliosis treatment system to address the systems that are creating and controlling spinal deformity. [
Learn More
]
Hyperbaric Oxygen Therapy
Hyperbaric Oxygen Therapy
A safe, non-invasive way to promote healing and recovery in patients of all ages
Bio-Identical Hormones
BHRT Resource
BHRT Resource
Bioidentical hormones, sometimes referred to as natural hormones, are used to treat menopause symptoms, perimenopause, and post-menopause.
[
Learn More
]